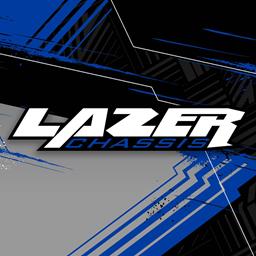 5/1/2022
Lazer Chassis ETW
---
Williams, Homan, Dahlke and Bray Go To Weekend Victory Lane with Lazer
Brayden Williams led the weekend charge for Lazer Chassis with a Saturday night win at Thunder Valley Speedway.
Meanwhile, Chad Homan rumbled to another Late Model win at New York's Skyline Raceway Motorsports Park.
Jordan Dahlke picked up the Late Model win on Friday night at Michigan's Winston Speedway.
Last but not least, Royce Bray doubled down in Victory Lane with wins at Georgia ovals, Lavonia Speedway and Hartwell Speedway.
Article Media
Back to News