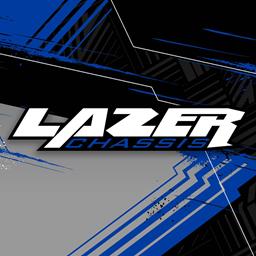 9/5/2021
Lazer Chassis ETW
---
Homan, Bridge and Ott Win; Surra, Bridge, and Homan Clinch 2021 Track Champions
Chad Homan picked up his 15th win of the season on Saturday night at Fulton (N.Y.) Speedway and with the triumph clinched the 2021 Track Championship. Meanwhile, Doug Surra clinched the Semi Late Model Track Championship at Pennsylvania's Hummingbird Speedway, which marked the sixth of his career.
Michael Ott banked his third win of the year at Latrobe (Pa.) Speedway on Saturday night.
Last but not least, Jake Bridge emphatically claimed the 2021 I-80 Speedway Track Championship with a win in his No. 83 Lazer Chassis Late Model.
Back to News